(This Has Sat in My Drafts & I Forgot) - My Body Woes Part Thrice
Editor's Note: So…I completely forgot about this in my Drafts folder. It was a continuation to my body woes with still no solution. It gives you a good glimpse into my state of mind and frustration of the time. To read about the latest in my health, see this post. Still dealing with health stuff but some of those things may be on the up and up.
I think this is my third body woes update to y'all? I don't know, I'm losing track and I'm still a little foggy brained from being sick a few days ago. Well shit, where do i begin again. The last time I updated you all, it was declared that Vitamin D was not the culprit, nor is it allergies, hypothyroidism, anemia or lupus. I was a furious combo of anger and sadness for quite a while.
Yes, I still drag myself to CrossFit about five times a week. It's a struggle. I fear getting to the point where I can't even drag myself. That I'll get beyond low energy where I can't even make myself. And that fear of gaining weight quickly if I don't train dwells deep within me. Already if I have one cheat meal I gain, so imagine if I didn't train?
But I digress. The point is, at the end of my post last time I said I was going to try acupuncture and I have for the past couple months or so. It is definitely very different  - having never been poked all over with needles and all. But so far, sadly, I have not felt much different. But what is different with her is that she really wants to help me figure it out. She is frustrated with me that we haven't figured out what it is yet. I've been trying different natural herbs for different ailments that she senses.
Though this isn't the most fabulous picture, it sure was delicious! This here is half a portion of Paleo Nick's Pastel de Papa (Shepherd's Pie). Torrance CrossFit, a local affiliate, has began to carry a few of Paleo Nick's meals (frozen) and I wasted no time in swinging by to pick up a couple: Pastel de Papa and Short Ribs with Sweet Potato. And in my haste, also wasted no time in having some! 
Yes, even though I am now a Flexible Dieter, I still enjoy paleo meals that I used to enjoy. My gold standard nowadays is to eat delicious, mainly nutrient-dense foods that fit in my macros and that most definitely still includes "paleo" meals. Paleo Nick is awesome enough to post the macros and ingredients (nothing funky in there) on the freezers he has at affiliates. Not full nutritional breakdown (like fiber and sugar), but that's okay, I could work with it.
Pastel de Papa
Calories: 546
Carbs: 54g
Protein: 42g
Fat: 18g
Servings: 2 (for me)
That's right, TWO servings. I only had one serving - it's a lot and very filling. Even after my delicious dinner I had some macros left for a tiny dessert of Proyo (0% Fage greek yogurt with bit of Allmax Isoflex Chocolate protein powder), dab of TJ's Cookie Butter, and drizzled with Walden Farms Caramel Dip. Now you guys know I'm not big on desserts, but 1) this was a tiny portion and 2) I do like me some graham cracker and caramel in mah liiiiife. And now, working on not having all the guilt with these things.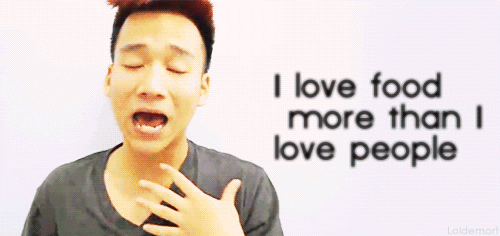 I wonder how my morning coffee will taste with Pastel de Papa….
I bought this fitted, not-at-all-stretchy dress over a year ago without trying it on and it didn't fit. It didn't go over the ole hips. But, nonetheless, I kept the dress. Probably with the hopes that one day I'll fit into it. I forgot about it after a while. But this morning, during this crazy heat wave, I wanted a "lady dress" to don to work so I dug it out of the closet, crossed my fingers and went for it.
IT FIT!!!!!!!!!!!
A total non-scale victory! Honestly, didn't really expect for it to fit. I has tried a few times during the last year without luck. It's really the little things like this that make all the difference.
Sometimes, shit gets weird trying to meet macros. I'm getting better at having more balanced macros left over at night instead of having one macro left over by a lot. The struggle is real.
It was a total headache trying to plan out macros for the day but these days it's more of a game to fill them, ha! Slowly but surely getting used to it.
Gibberish? Going through photos to delete from my phone and stumbled on a few of these and realized it must look like a total foreign language to those not of the barbell/CrossFit kind. Hahaha.
#crossfit #barbell #weightlifting #olympic #snatch #squat #shesquats #girlsthatlift #c2b
#training #progress #barbellgirls #meetmeatthebar
Grid athlete Liz Adams (I think?) of NY Rhinos doing 115lb hang snatches like it's a walk in the park… #gridleague #thegrid #npgl #lizadams #longbeach #nyrhinos #crossfit #yeahisaidit @gridleague @nyrhinos
Because bacon. Sunday mornings usually let me take my sweet time to make myself a delicious breakfast. Bacon, how I've missed you. After bacon there's one cage-free pastured egg fried in the leftover bacon grease. And after that, one Vans protein waffle topped with Walden Farms pancake syrup. Waffle is a big change for me. I mean, hello, it's grains! For the past four years, grains had been the devil.
When on the nazi nutrition plan recently, bacon was a big fat NO. And prior to nazi plan, I had mostly cut out animals that walk on four legs. Silly, me. I was trying all kinds of things to tweak my diet from frustration.
C: 23g / F: 29g / P: 21g
A Huge Shift Based From a Huge Learning Experience Part II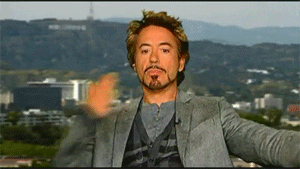 *kiss, kiss* Welcome back! If you read through Part I - first, bless your heart. And two, here is part…two. 
Okay, so I left off talking about my disastrous venture into what I now refer to as the nazi regime diet. Eating far too little, far too limited foods, extreme scheduling and feeling tired and crappy. No bueno.
I also mentioned that right after beginning the nazi plan, I had began to do a lot of research. I mean, a lot. When I'm intrigued by something, I will hunt down all the info. That is actually how my Paleo journey had began over four years ago. What I began researching was: Flexible Dieting. And all thanks to discovering Krissy Mae Cags' Instagram (@kmaecags).
This is another novel of a blog - brace yourself, grab an iced coffee and enjoy. Click here to move forward: 
A Huge Shift Based From a Huge Learning Experience Part I
Hey guys! It has been a LONG time since I have written a post directly onto my Tumblr blog here. Too long. It actually has been 10 months since I last did a legit post on here directly that's not fed from Instagram - and it wasn't a pretty one.
As it happens, life gets in the way. I've been at the same job now for over two years and it's been great. The people are great, the hours are awesome - every other Friday off with full time hours, hell yes. Off early on the Friday's I do work? Holler. Heading up the social media marketing and department. Sweet.
But alas, that's not the purpose of this post. This being a health, nutrition and fitness blog, it's only right that I touch on where I am at with my health, nutrition and fitness. For those of you that have been following me for a while now, may remember that I had been having some health and metabolic issues from this post (warning: it's a long one). 
To keep reading about my journey (including entertaining gifs to lighten the mood):
But those plantain chips tho… #just1oz #nom #lunch #gottahaveveggies #stinkypee #flexiblemacros #flexibledieting #reversediet #savoreveryplantainbite #iloveplantains #savory
#neverforget #remember911
Tunnel of deliciousness! TJ Sweet Potato tots, ground turkey, bit of Greek yogurt on a Sonoma low carb tortilla - delicioso!
#gettingthehangofit #ohitfits #flexibledieting #isuckatmath #macroseverywhere #brainhurts #totlife #lemmehavesomeofyourtots #iifym #iifymgirls #nom #goingforgainz #cutting
Front Squat 3RM at 155 - hit 160 too but didn't video it. With a 1RM PR sitting at 165. Think I have that as a 3RM very soon! #weightlifting #crossfit #barbell #barbellgirls #doyouevenlift #progress #rehbands #adipowers #frontsquat
Glad I had a chance to drop in. Digging this way of doing inverted burpees. Who doesn't love donkey kicking during a WOD?
#crossfit #dropin #vacation #wod #desertcrossfit #palmdesert (at Desert CrossFit)